You have just 2-weeks left...
Posted on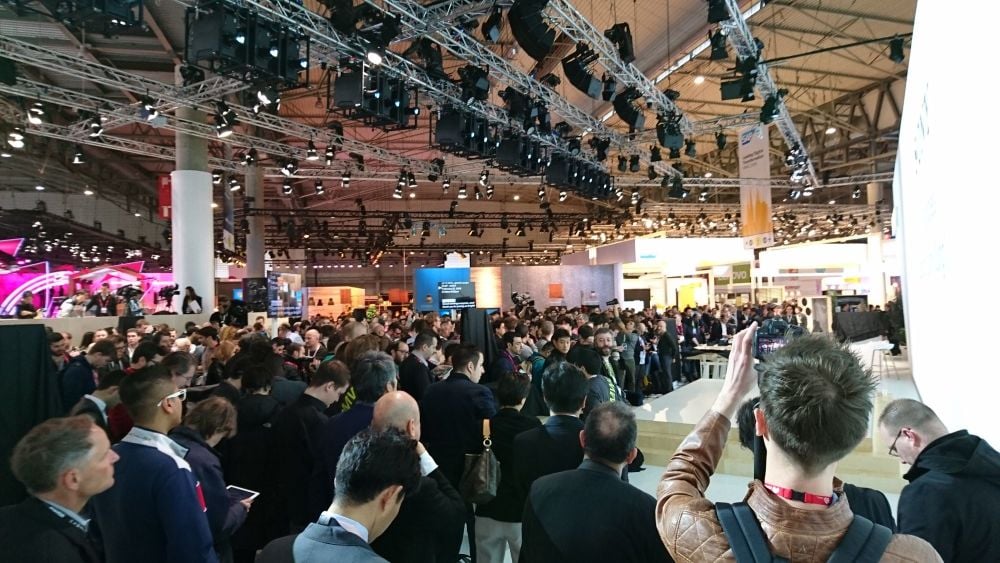 February 2020 may seem a long way off, but if you entertain hopes of securing a speaking slot at next year's Mobile World Conference – you have just 2 weeks to submit your pitch to organisers the GSMA.
The GSMA gets thousands of pitches, and carefully rates each one against the themes it is planning for the conference. Knowing these themes and aligning your pitch to them is crucial to have a chance of being included. Landing a keynote is unlikely unless you a CEO of a multinational, a minister or a regulator, but there are hundreds of opportunities to participate in roundtables, panels and specific interest sessions. The GSMA builds the programme underneath its umbrella themes based on the speaker pitches it receives. So, it is certainly worth taking time to craft a compelling angle to submit.
Next year's themes are set out on the Conference Confidential blog https://cc.gsma.com/mwc-barcelona-2020-the-themes/ but I've briefly listed them below. Prospective speakers should also bear in mind the GSMA's wider mission to "Intelligently Connecting Everyone and Everything to a #BetterFuture". Conference speeches are not sales pitches, nor are they broad and bland overviews of established trends. The organisers are looking for well targeted themes that are innovative and show real impact on specific issues, industries or communities. Finding a story that connects your business messages to this type of real benefit will help get your speaker chosen.
The themes for MWC20 are (perhaps unsurprisingly)
5G – especially the global potential and added value across industries and societies from a network purpose-built for the digital economy.
AI – looking beyond the hype to the reality, and especially at the issues and opportunities of managing such a profound change with ramifications for virtually every aspect of business and society.
Industry X – meaning digital transformation and IoT in particular
Media and Entertainment – not just the emerging 'immersive' entertainment themselves, but the commercial and technical realities of delivering bandwidth-hungry services profitably.
Security and Privacy – greater scrutiny and ever-increasing threats combined with the centrality of mobile networks ensure security remains a hot issue. Winning back trust and acting ethically with people's data are also right the top of strategic agendas.
Customer Engagement – mobile has shrunk the world, but it means that customers are better informed, can make global comparisons, and expect 24/7 attention wherever they are. How different players along the value-chain delivering this?
And last, but certainly not least…
Our Planet – the mobile industry was the first to commit itself to supporting the UN's Sustainable Development Goals, and this remains a huge priority for GSMA. It's Digital Declaration seeks to lead the way in ethical and responsible leadership as it strives to reduce digital divides and its own ecological footprint.
Writing a clear, compelling pitch which touches on one or more of these themes will increase your chances of getting selected. The GSMA has made this helpful Facebook video with more advice.
Good Luck.