Three tips for Virus Communications
Posted on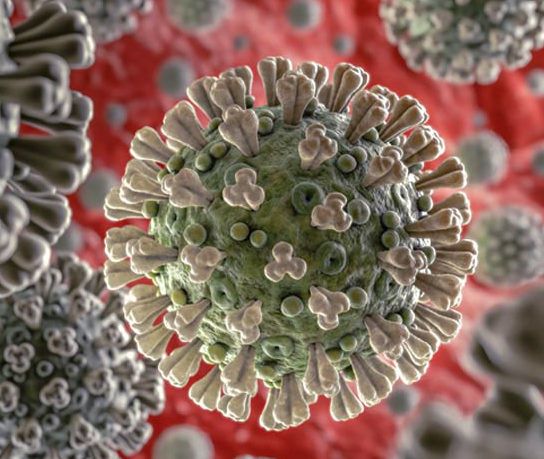 Professionally and personally I am finding my inbox filled with emails about Corona virus. Some are good, most are spam and some are irritating. I thought I might distil some of what I've learnt, observed and can advise about communicating in this specific crisis.
Communicate clearly and concisely
The first rule of crisis communications is to take control of the story before it takes control of you. This means clear, concise communications as soon as you can and as often as needed. In the case of this pandemic letting customers, staff, suppliers and other stakeholders know about the practical steps you are taking to mitigate its impact on them is essential. Unlike most crises there is no fault, nor any immediate restorative action to be taken, but transparent, honest and relevant communication is still essential to reassure all audiences.
These communications need to be short, clear and practical. I need to understand exactly the impact on me, what I need to do, and what you are doing. No more, no less.
Update risk registers and holding statements
In my experience, most risk registers do not include global pandemics high on their crisis radar. Now is the time to start formulating the specific processes, responses and statements that you might need in the coming weeks. The obvious, and depressing, ones are responses to colleagues being taken ill, or even dying. But also consider the other effects, service failures or delays due to fewer staff; equipment being in the wrong place or unreachable due to changes in work patterns; supply chain issues caused by travel restrictions. The likelihood and severity of impact across the business need to be quantified and then prioritised so that communications can be prepared.
Keep it relevant and practical
The second rule should be 'don't over communicate.' In recent days I've had emails from car companies, furniture manufacturers, golf courses, watch shops and shirt companies – most of whom I'd forgotten I ever had dealings with. All were at pains to assure me that their staff were all well and that there was plenty of hand-sanitiser around. In most cases, these were at best spam emails sent, with good intentions, to entire CRM lists, at worst, thinly veiled attempts to win my attention back.
The temptation is to say something, anything, to show that you are taking the threat seriously, and that you are thinking about your stakeholders. But it is easy for this to tip over into becoming 'an opportunity' to build brand. That's not to say that it can't or shouldn't be done, but it has to be so authentic and credible to be effective. Among those I've seen that work this week are the email I got from Marks and Spencer with useful (and non-branded) advice on what to freeze and what to cook to make the most of food you have. Pret a Manger's social media campaign offering free hot drinks and cut-price food to NHS workers was also brilliant.
Prepare to move on
My third thought is that amidst all of the confusion and dislocation it is really important to maintain regular communications. Journalists are already taking to twitter and other social networks to plead for 'normal' news that is not about the virus. Businesses have to find ways to continue, and that means trying to maintain a flow of communications relevant to their customers and their needs. Over the next few weeks everyone will remain so focused on Corona virus it will be difficult for any other messages to cut through. But after Easter I expect there to be a quick switch back into 'regular' topics, and businesses need to ensure they have the stories, news and opinions ready to go to fill this demand.
Part of reassuring your stakeholders is communicating good news and business as usual. So, customer wins, new products, thought-leadership and opinion all need to remain part of the communications mix. Clearly sensitivity is needed, and over-optimism or non-acknowledgement of the situation will damage your reputation, but so will mono-focus solely on the crisis.
So, to summarise
Communicate clearly and concisely what you are doing
Prepare for the worst
But also prepare to get back to work